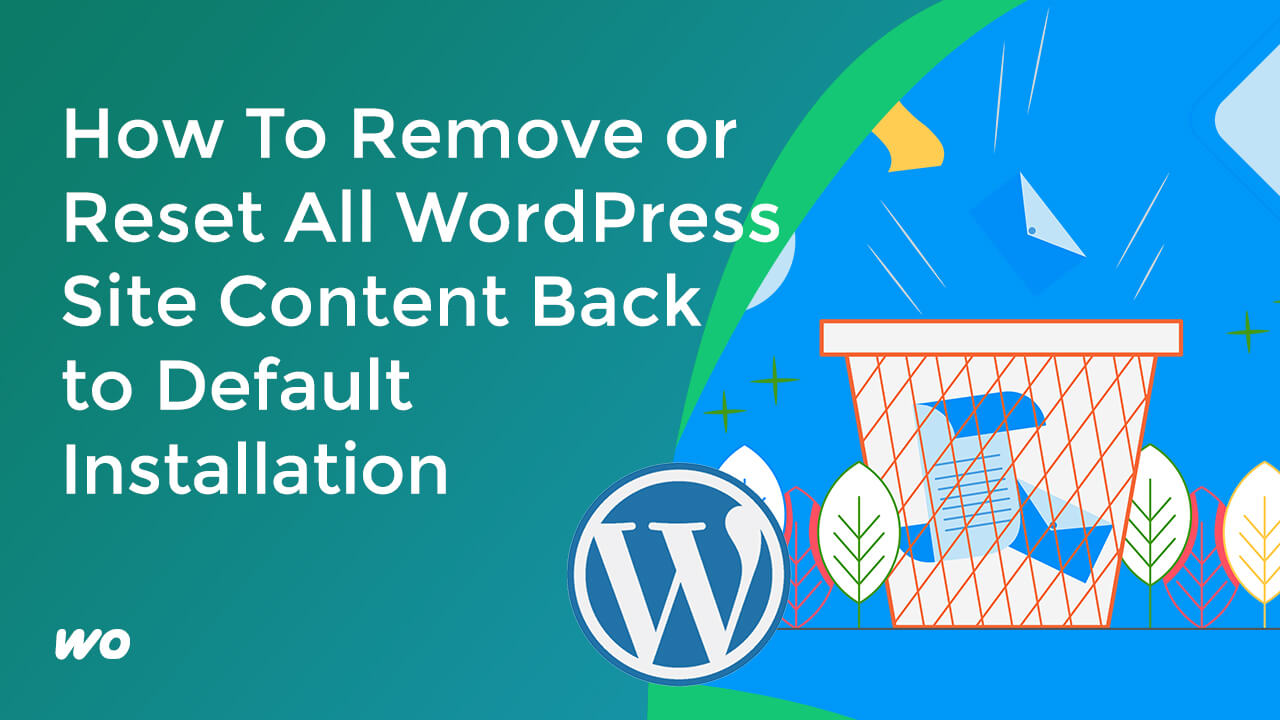 In this tutorial, we are going to remove all the WordPress site content database. Like posts, pages, or plugin settings. Making it revert to its original default installation without the dummy content.
Install the Plugin
First, let's install a plugin called WP Reset.
Once it is installed, go to the wp reset plugin dashboard.
From here, under the reset tab, we can see all of the possible options we can choose to remove from our site database. Since we are using the free version, we have a limited option to choose from. The free version does not include removing the widget settings, and options from plugins and themes, and so on.
We could only remove the posts pages, custom post types, media, and so on as you see it indicated with a checkmark under the Options reset column.
Now, as we scroll down we can see the site reset toggle. From here we can finally activate the reset process.
I don't want to reactivate the WP reset plugin, so I'm going to uncheck it.
Activating Reset
To confirm that we want to proceed with this action, we will type reset and hit the reset site button.
Once it's done, you can log in and visit the site. As you can see on our screen, our site goes back to the default WordPress installation.
Finally, going to the Plugins tab to delete all the site plugins.