(Video tutorial transcription)
Here I'm going to login into my PayPal account.
Verify using the mobile phone.
My PayPal dashboard is a little bit different. We don't see the "tools" and "reports" menu immediately accessible in the navigation. This would mean that we have a different type of PayPal account. This account is an individual account. So you need to convert or create a new PayPal business account.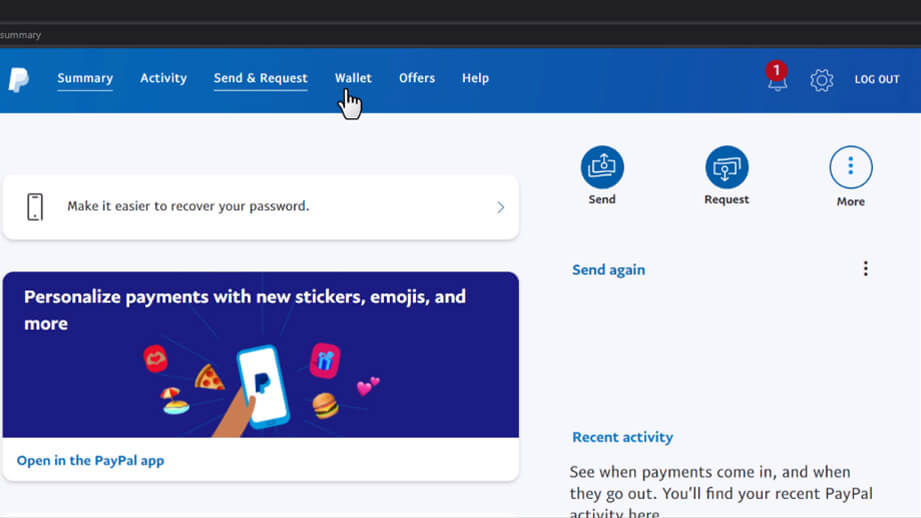 To convert this account to a business account. Go over and click the gear settings icon at the top right corner.
It will show your profile information, address, account options, email address, and phone numbers. I've hidden some info in my account so it doesn't show any values while I'm recording the video.
Make sure you have the updated email and phone number.
To convert this into a business account, you can go ahead and click on the "Upgrade to a Business account" link under account options.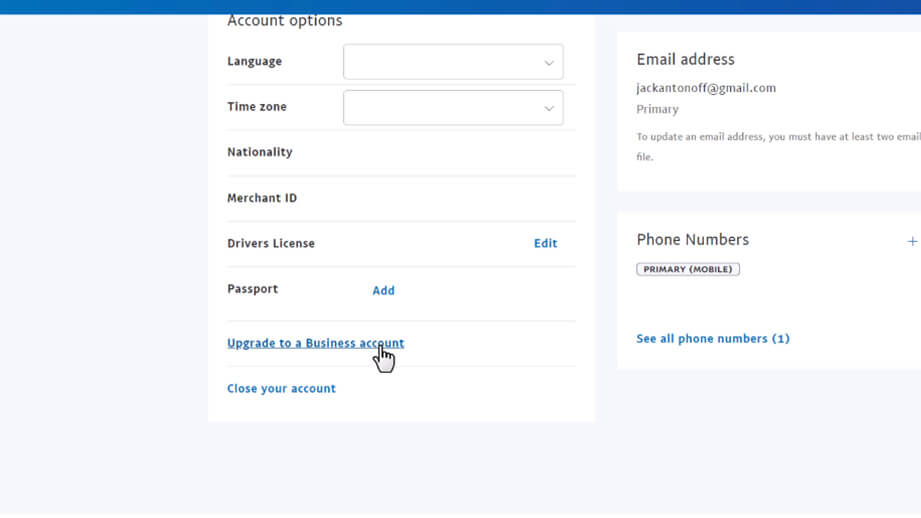 This will take you to the process for account creation or conversion.
Here, I will select the Sole Proprietorship for the business type. Click continue.
It will give you the option to create a new one or upgrade. You can select either of the two of which is more convenient for you.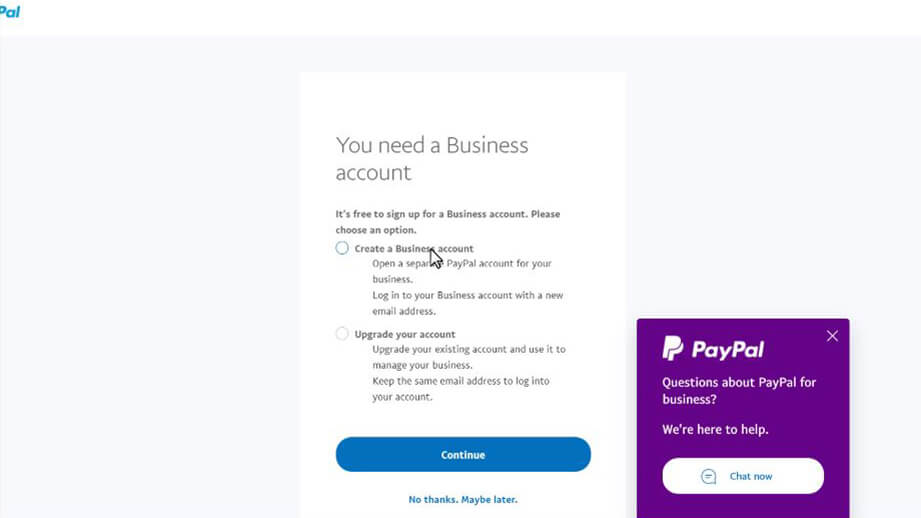 The next steps are pretty straightforward so I'm going to leave that with you.
Now, once we're done creating the business account, our PayPal dashboard should look like this. I've hidden some information on my account dashboard – like balances and transactions, but normally it should show your balance and activities here.
Looking at the navigation, you will see that we now have a reports and tools menu.
To get or request API credentials, go to "Tools" then "All Tools".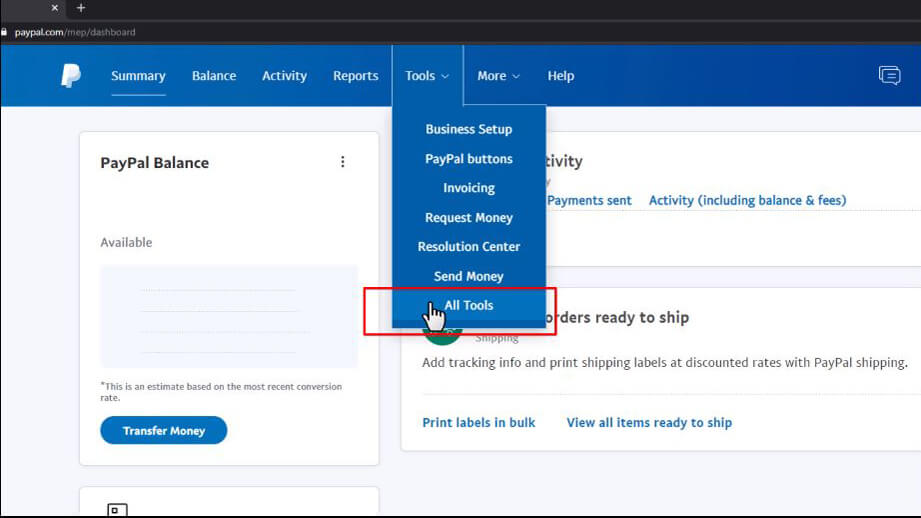 You can search right on the search bar the phrase "API" or click on the "Integrate PayPal" and open API Credentials.
Scroll down to where it says API integration.
If this is your account's first time, you can complete the API credential request form. After that, then you can click manage API Credentials.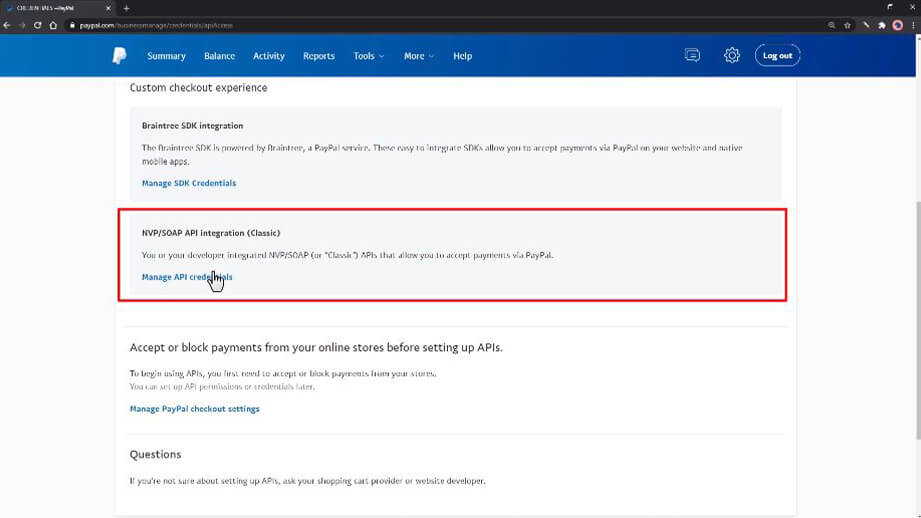 Now you can view and get your API username, password and signature. Just click on the "show" text links you see on your screen.